Forever Living Founder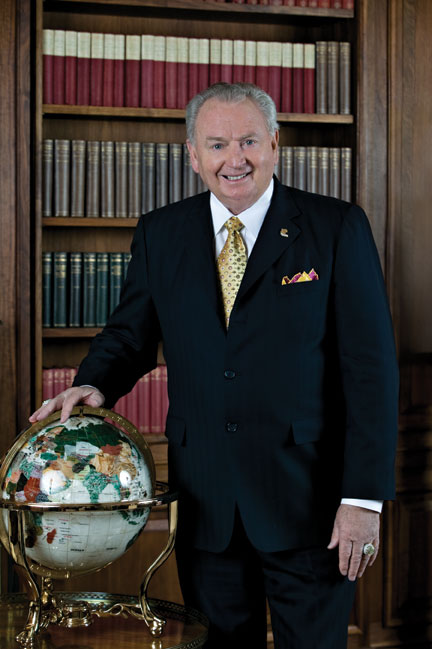 Rex G. Maughan is the founder and CEO of Forever Living Products. A philanthropist who has given millions to several causes, in 2002 Rex Maughan was listed in the Forbes 400 as the 368th richest man in the world, with a net worth of $600 million.
With over 40 years of inspirational leadership and sound management principles, Rex Maughan has dedicated most of his life to help people achieve what they want in life.
As an alumni of ASU Business School, Rex has built a group of economy proof companies that spans the globe. Rex is Chairman of the Board, President and Director of the FOREVER Group that touches disciplines that range from direct sales, agriculture, manufacturing, leisure, property, livestock and charities. Married toRuth, – with 3 children and 12 grandchildren, he has achieved remarkable success in many fields, none more important than his work in the South Pacific where he was awarded the High Chief title of Tilafaiga for his efforts to save the rain forest.
When Rex served as a missionary on the Samoan Islands in the South Pacific, the author Robert Louis Stevenson, who spent his final years of life there, first captured Rex's imagination.He developed such a great respect for the Samoan people and – their land, that decades later we established the Robert Louis Stevenson Museum and Preservation Foundation for the restoration of Stevenson's 1890 island plantation home in Apia, Samoa. Today, the museum is a primary attraction for tourists, local visitors and school children.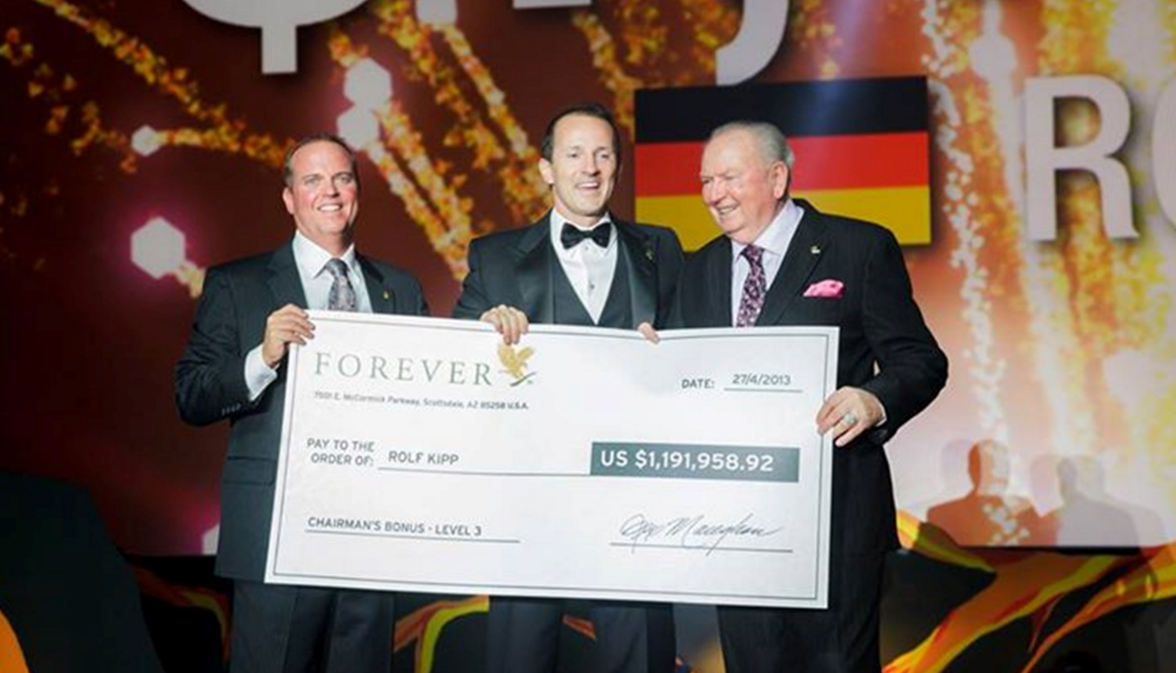 For 13 years, Rex Maughan was a Vice President with the Del Webb Corporation, and as Executive Vice President of Del. E. Webb Realty & – Management Company, he applied his expertise to the administration, leasing and management of over 100 million in commercial real estate throughout the United States. He acquired and was responsible for the management and operation of seven resort marinas on Lakes Powell, Mead and Mohave in Arizona and Nevada. As the General Manager of the Mayer Central Building Corporation, Rex demonstrated exceptional skills in all aspects of property leasing, management and administration involving 50 million in realestate, including hotels, apartment projects and office complexes in Arizona and New York.
He was accredited as aCertified – (Property Manager CPM) through the Institute of Real Estate Management. Rex received his BS. degree in Business Administration at Arizona State University and has completed extensive graduate study in real estate, taxation, auditing, consolidations and mergers. He was the recipient of the degree of Doctor of Humane Letters, honoris causa,. in recognition of his exceptional business accomplishments, substantial contributions to this university, and his inspirational commitment to service.
Rex describes himself as a self made, hardworking, intelligent, principled person who loves people, especially the distributors.
He describes success as a willingness to dream, hardwork, consistent goods andservices, absence of debt and teambuilding.
Forever Living Management Team
Forever Living Product's Mission Statement
We will create a profitable environment where individuals can, with dignity, be what they want to be: where integrity, empathy and fun are our guides. We will create and cherish a passion for, and belief in, our company, our products and our industry. We will seek knowledge and balance and above all, we will be courageous as we lead our company and distributors.
The faces behind Forever Living aren't those of executives, marketers, sales people, and computer technicians.
They're The Faces of Our Family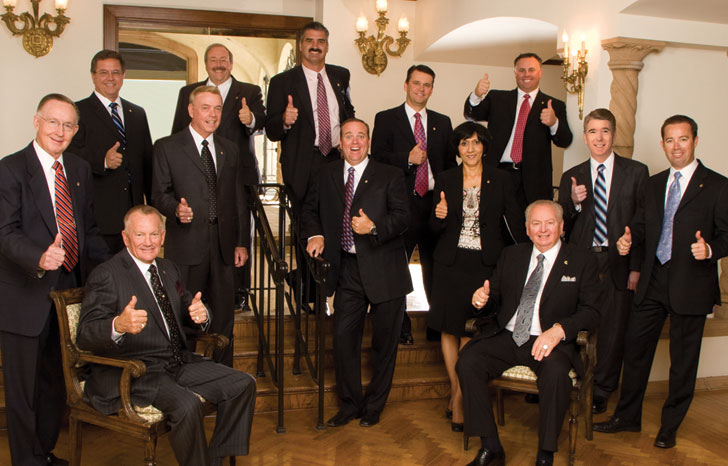 When Rex Maughan created Forever Living in 1978, he did it to provide his friends and family with a higher quality of life. And that meant creating a company with a higher quality of business. A business where every choice is made with integrity. And every employee is family.
Get to know who we are, and you'll see why Forever Living is so much more than just another company.